The Solution to The Digital Skills Gap in Your SME
Published:
What is 'The Digital Skills Gap'?
In the UK alone, businesses are collectively losing in excess of £63 billion every year due to a lack of expertise and skills in IT. Businesses lacking digital skills is not only a problem for the country, but it is specifically an issue for businesses of all sizes. If your business lacks the necessary digital skills, you can fall behind your competitors, or even be at risk of cybercrime and other issues.
This means that it is absolutely essential that your company does everything it can to deal with this issue. While it might appear that you are simply at the mercy of a labour market lacking in skills, there are plenty of things that you can do deal with the skills gap.
It is important to note that this can be especially a problem for small businesses who may lack the resources to hire in the skills they need as wages are inflated by demand. Here we take a look at what your small business can do to overcome the digital skills gap.
Train and upskill your staff
Lacking staff trained in IT skills is a problem for small businesses – in fact, 22% of business owners in the UK believe that a lack of digital skills is holding the company back. When businesses don't have the digital skills, they need several areas of their ability to function correctly can suffer. They may have a weakened web presence or poorer digital marketing opportunities, but also managing their internal IT system can be too much of a burden.
It is a great idea, then, to invest in training for your staff to provide them with the kinds of digital skills that will be relevant to their work. It can sometimes be hard for businesses to stomach paying out for staff training, but it makes a lot of sense when doing so can have such a hugely positive impact on so many aspects of the organisation.
Don't become over-reliant on technology
There can be a real temptation for small businesses struggling with the digital skills gap to see software and technology as the silver bullet. Lacking cybersecurity knowledge – install a powerful, and in-depth detection and management system, right? Unfortunately, this can actually have the effect of making the problem worse.
Powerful IT technologies can be extremely useful in the right hands, but if your business lacks the expertise to manage them, they can actually be a huge burden on the business as it can take a significant amount of time and resources to follow up on the issues raised by the software.
The lesson here is that while technology can be a powerful addition to your IT team and digital skills, it cannot replace them.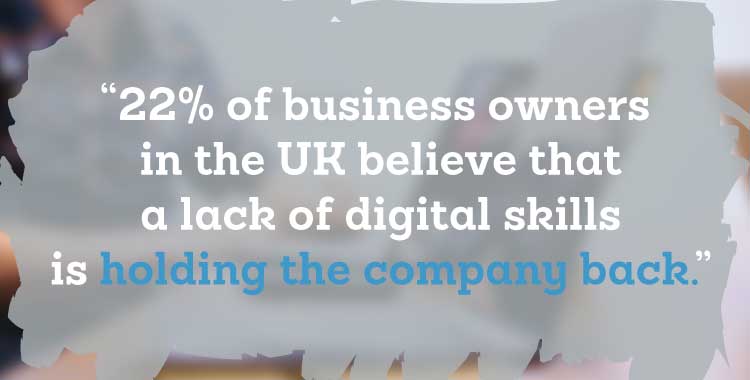 Work with specialist recruiters
One of the most important ways that you can get additional IT skills into your business in spite of the digital skills gap is to work with recruiters who have specific expertise. There are many recruiter specialists who understand how to find individuals with the kind of digital skills that a small business requires.
Remember that it is not always necessary to hire full-time staff in order to get those skills into your business. There are now recruiters who are experts in providing specialist contractors who can offer the kind of technical skills that a small business might need for a relatively short period, without having to worry about the cost of full-time, permanent recruitment.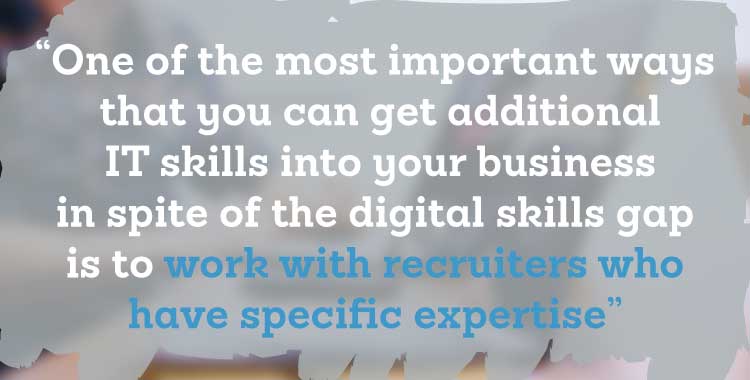 Outsource to experts
Another for small business who require IT expertise is to outsource aspects of the digital work to a specialist digital agency. Agencies have the kind of specialist expertise and knowledge that would completely impractical for a smaller business to hire for their in-house team – and they also provide the flexibility to offer these skills as and when you need them.
It is well worth doing some research into digital agencies that can provide the kind of skills that you are looking for.
Final thoughts
There is no reason for your small business to fall behind due to the fact that you are struggling to bring digital skills into your organisation. Using any combination of the options above, it is easily possible to gain the expertise you need to thrive.
Where to start with tech? Start with money savers…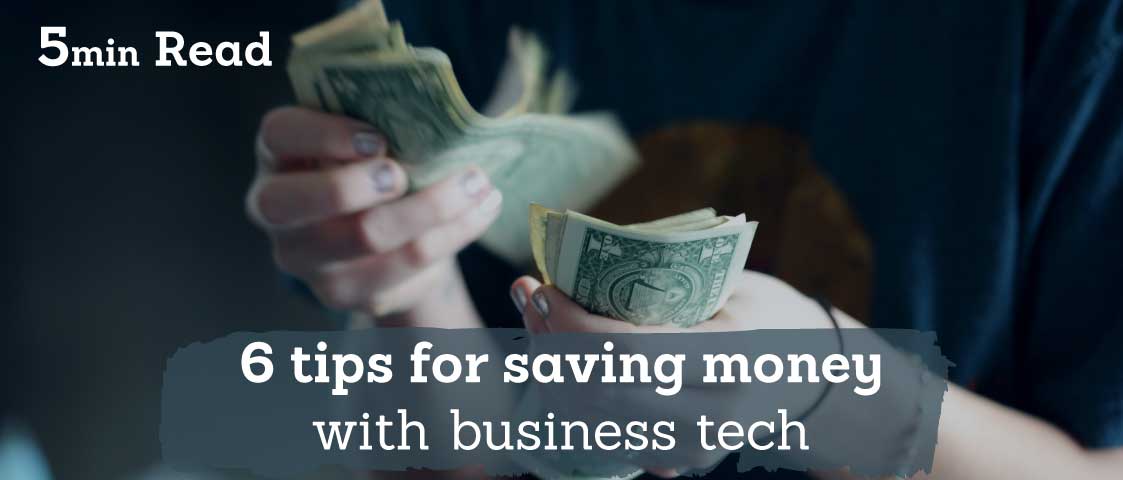 Author Bio
Dakota Murphey is a Brighton-based tech geek, writer, and mum to two young scamps. With the tiny little bit of time that's left after tending to said scamps and geekery, our Dakota is a bit of a film buff and loves a box set, a fine-dining experience, and the odd glass or five of vino.