Guest post: get your rental property ready for Christmas!
Published:
If you are interested in reading more about Electronic Signatures in Property head here to download our free guide.
Our latest post is from LandlordNEWS with some top tips on how to prepare for the festive season…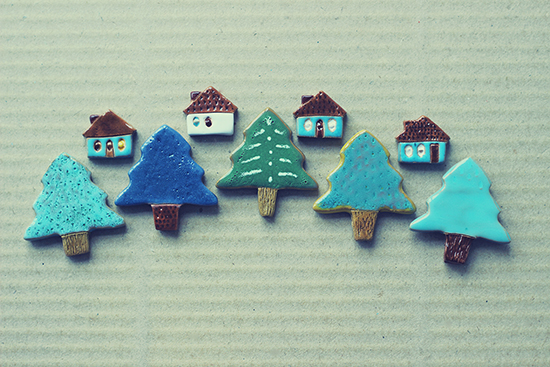 It's hard to believe that Christmas really is just around the corner! If you're a landlord, now is the perfect time to prepare and get your rental property ready for the festive season. While you may already be decorating your home up for Christmas, it's important to remember that your investment is also your tenants' home. If your property will be tenanted over the Christmas period, these tips will ensure that they enjoy the most wonderful time of the year too.
Arrange a periodic inspection
All landlords (or your agents) should conduct periodic inspections every quarter so that you can catch up with your tenants, check the condition of the property and sort out any maintenance issues. The month leading up to Christmas is a great time to get this out of the way, as it enables you to complete the check without infringing on your tenants when they're busy. It also allows you to arrange repair work ahead of the holidays. In addition, it means that you go into the New Year knowing that your tenants are abiding by the contract and your property is in a good condition.
Fix little jobs
If you uncover any small maintenance jobs that need doing during your inspection, or if your tenant contacts you with some problems, make sure that you tackle them before they get out of hand. Remember that defects in your property will only likely get worse during the colder months, so it's wise to sort them out now. Also, it will help your tenants feel comfortable and cosy in their home over Christmas, especially if they're having guests over.
Keep the heating on
While you can't force your tenants to keep the central heating on all the time, you should inform them of the benefits of doing so. Specialist Landlord Insurance provider Just Landlords suggests leaving the heating on at a minimum temperature of 15°C during the winter – a comfortable level for the occupants and enough to protect the property. A warm home will also help to prevent condensation and damp, which can lead to dangerous mould growth.
Visit if the property is vacant
Be aware that your tenants may not be staying at home over Christmas, as many will be going away to see family and friends. Ask your tenants how long the property will be vacant over the holidays (if at all) and request access to the home over this time. It is always a good idea to make sure the property seems occupied during the dark days, and regular inspections allow you to check that the property is safe and secure.
Allow them to deck the halls
Of course, no landlord wants their tenants to go overboard with decorations and adornments, but it is Christmas! Allow your tenants to add some simple ornaments and festive decorations to create a homely and cosy feel in the property. However, remember to be clear over what they can and can't do (for example, you may not want them to pin anything to the walls) so that they don't go crazy. You may even want to…
Provide a Christmas tree
If you have an old Christmas tree that you're throwing out, it may be a good idea to offer it to your tenants or leave it in the property for future renters. This is an easy way to spread the festive cheer and go that extra mile for your tenants.
Help your tenants have a very Merry Christmas this year with these top tips!