GDPR Main Points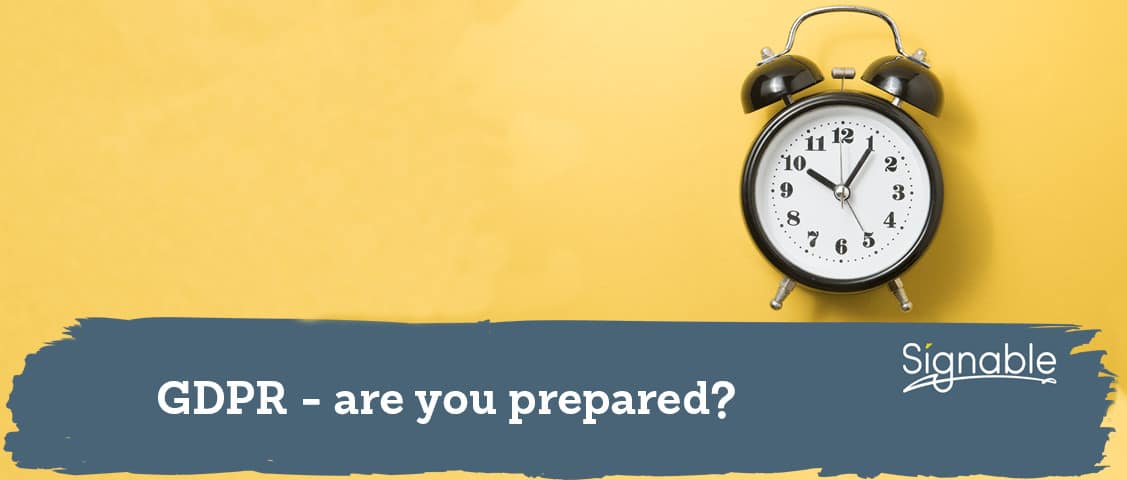 Published:
If you're not familiar with the GDPR main points by now – we're here to ruin your blissfully unaware state. But never fear; we're also here to help.
Introducing; the General Data Protection Regulation (GDPR). It's the first law of its kind to try and implement a global measure, and control over how businesses handle their customer data. It is ultimately set out to give EU residents greater control over how their data is used by all businesses. This applies to local businesses in the EU but is also intended to apply to any business around the world that an EU resident interacts with.
Good times.
It comes into effect on May 25th, 2018 and all international businesses need to be compliant or be prepared to face a *pretty big* penalty. This affects all businesses that handle data, regardless of their size. And as it stands, only 34% of sites in the EU are ready for GDPR. Which is why we teamed up with the guys at SAGE to illustrate the main points.
GDPR Main Points: First things first – what's "personal data" under GDPR?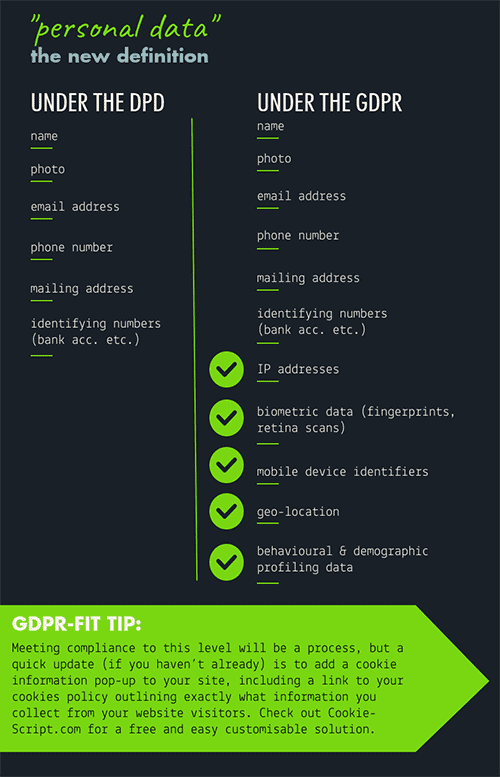 100% opt-in
No exceptions. If people don't want to hear off you now, they absolutely don't have to. Here's what you have to understand in regards to data consent: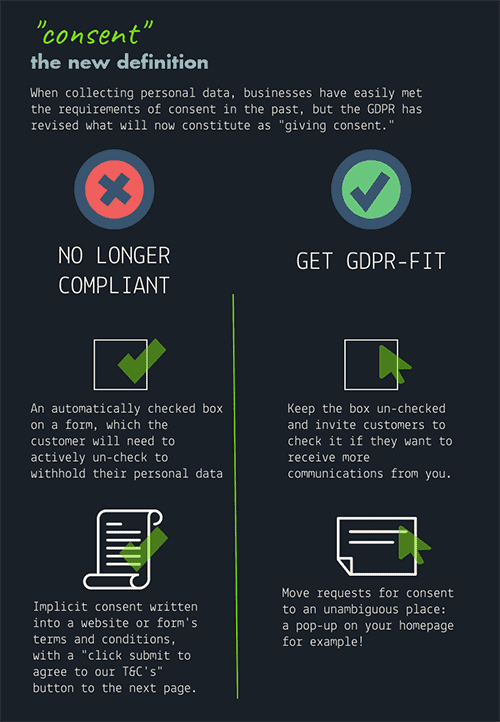 How can you get started?
There is an awful lot to the new GDPR act. Here are the parts which we think are relevant to most companies.
On emails…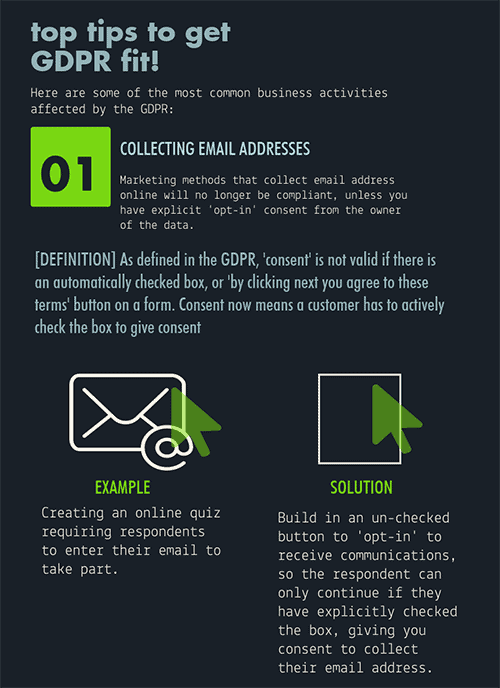 Data scraping? Don't be that guy…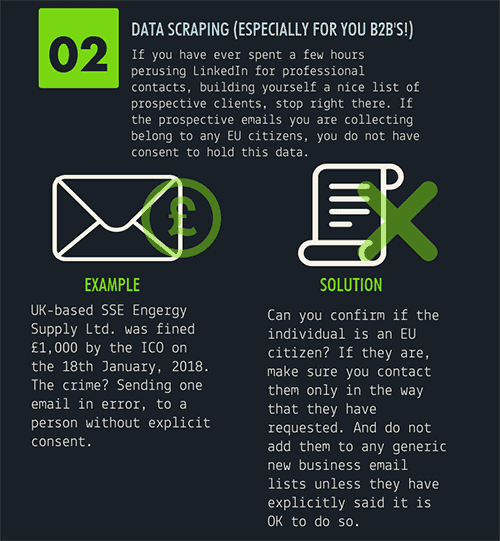 And data storage – what can you hold on to?
Hopefully, you guys found that useful. There is, of course, a lot more to learn. In the meantime, you can find the full article from Sage here, or you can find out how Signable helps with these particular problems.
Or, if you're curious on what we're doing for GDPR, you can find that here.