Signable Visits the South West's Biggest Landlord Expo!
Yesterday Team Signable left the office and headed to UWE Exhibition and Conference centre to spread the word of Signable at the South West's biggest Landlord Expo…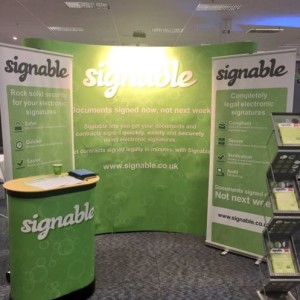 It was a full day of chatting. Catching up with customers, meeting new people and getting invaluable feedback from landlords and businesses in the property sector. A win kinda day.
And the show organisers obviously knew to expect us, as essential cups of caffeine also flew the Signable flag…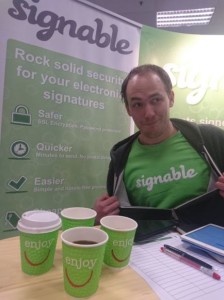 We also bumped into our friends at Life-Style Property who had a bit to say on Signable…
Didn't get to see us? No worries! You can still sign up for our newsletter here, and we'll keep you updated on our general goings on. And a bit of random stuff thrown in.
If you're not in the property sector and think we need to visit a show that you go to, send us an email and we'll check it out. Meanwhile why not check out our guide to electronic signatures in the property sector which is free to download here.