Register below to watch this on demand webinar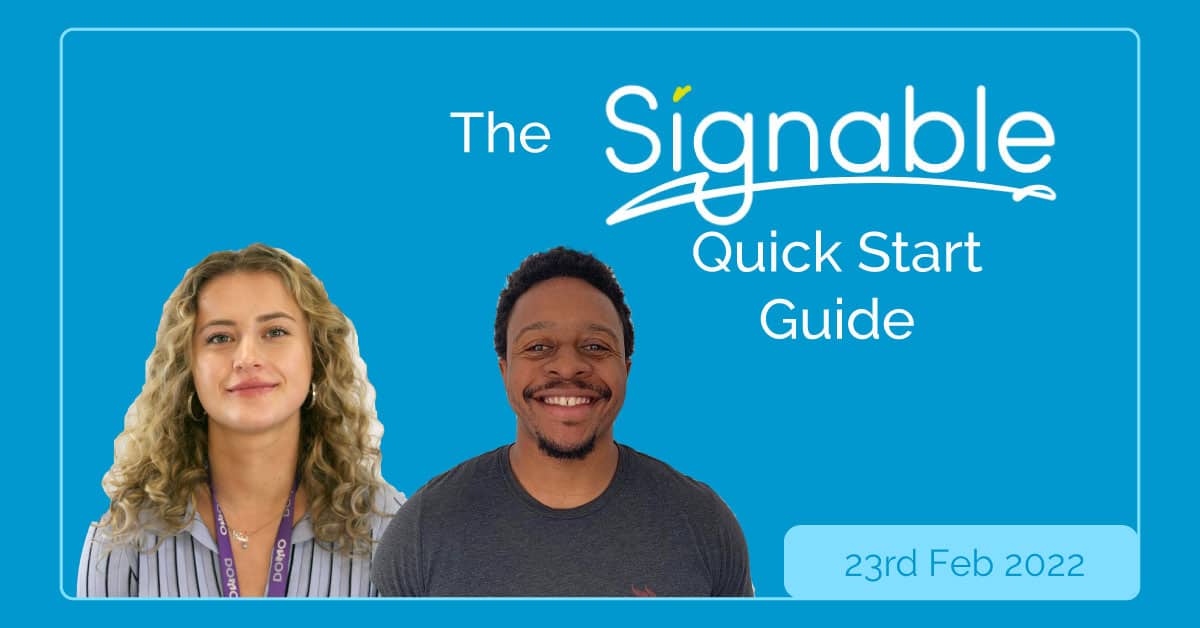 Why is Signable different from other eSignature software?
Webinar summary
Recorded on Feb 23rd 2022
We discussed:
What is Signable?
What stand-out features & tools do we offer?
How is Signable different to other e Signature software?
Common FAQs answered
Fill in the form to gain access to this webinar for free.
E Signature Software – What to look for?
Electronic signature software can be overwhelming to read about, the laws to understand, the levels of e signature security, and so much more. But, at Signable, we make it simple. You can rely on us to meet and exceed all laws for the EU, UK and US (plus others overseas). We encrypt everything so both your information, your company's and your customers' data is safe and secure.