Register below to watch this on demand webinar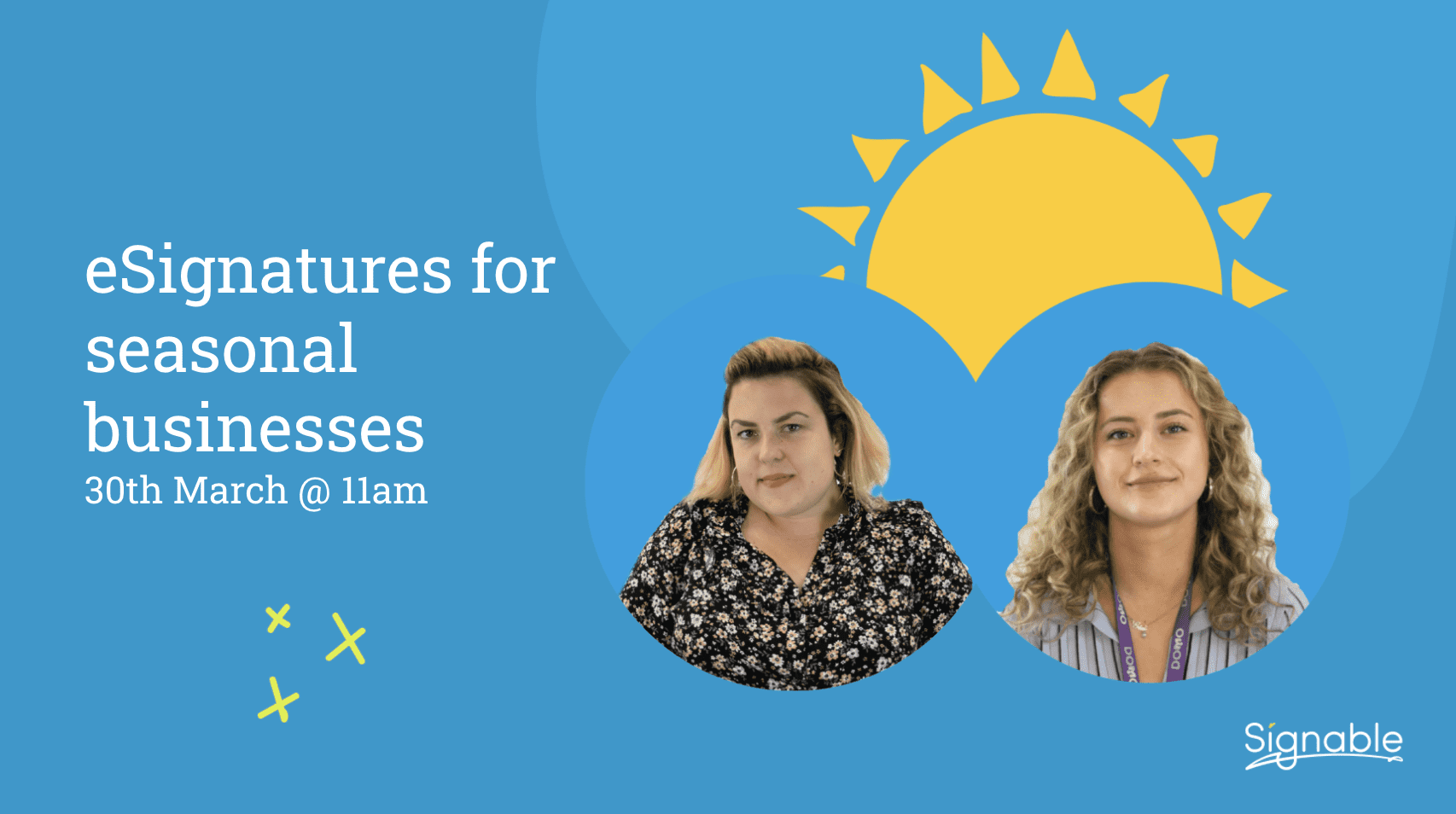 eSignature Software for Seasonal Businesses
Webinar summary
"Travel in 2022 Will Be Even Busier Than Pre-pandemic Times", According to New Report
Recorded on the 30th of March 2022
We discussed:
Seasonal Businesses Case Studies
What has been the best feature of using Signable in your seasonal business?
How do you upgrade & downgrade your Signable account?
Common FAQs answered
Fill in the form to watch the webinar for freee.
Do you need personalised eSignature Software?
Do you find yourself sending more contracts over one month, compared to other months? Find yourself sending 100 contracts in January, but 2000 in June? We can help!
There is no need to tie yourself into an annual plan for your eSignature software when you are a customer of Signable. We pride ourselves on providing you with a completely flexible & personalised plan for your needs, whether that be tourism, education or hospitality.
See how we can help your seasonal business.
Find our case study page here.