Register below to watch this on demand webinar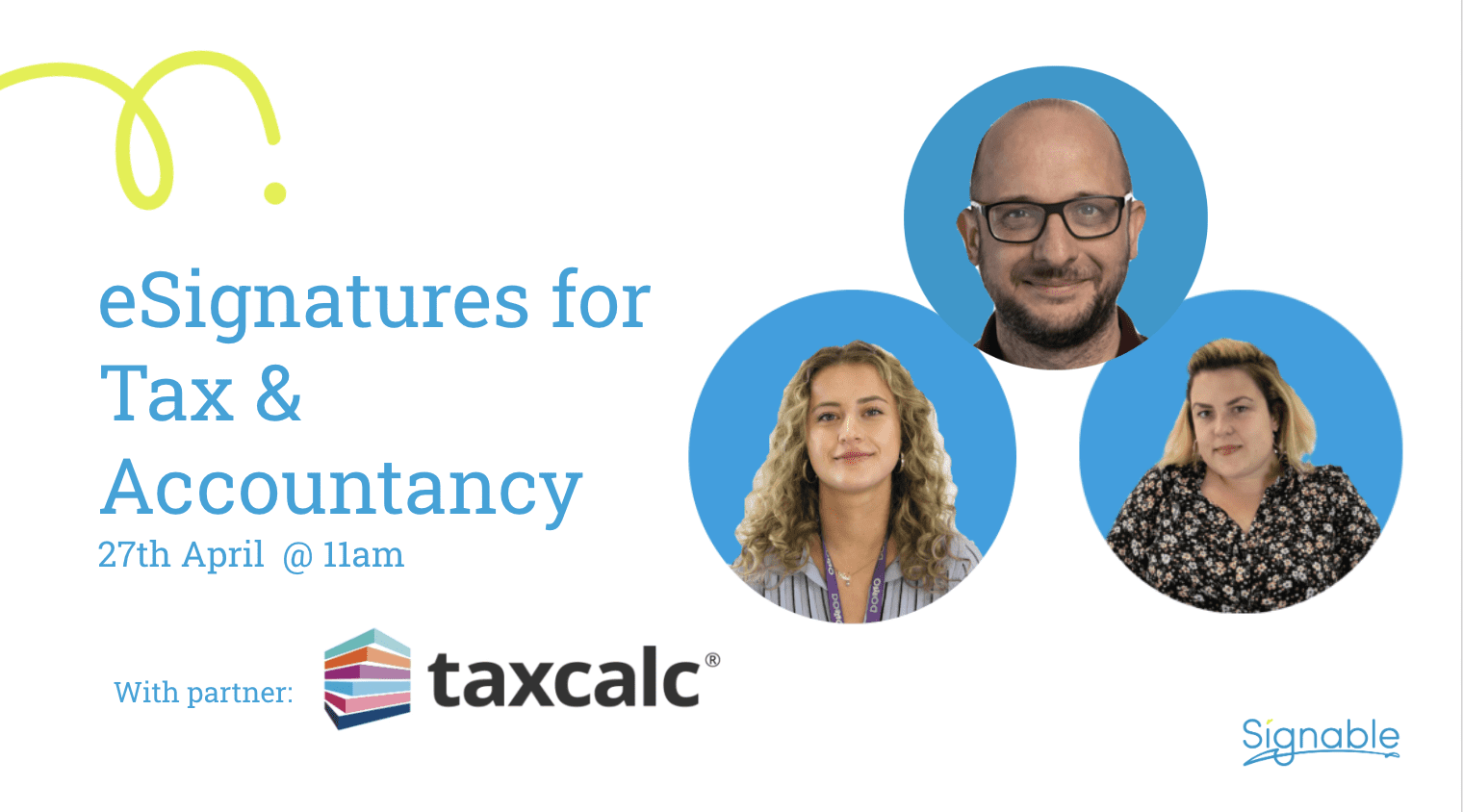 The Signable & TaxCalc Tax Webinar
Webinar summary
Join Signable & TaxCalc on the 27th of April for a free webinar on eSignatures for the Tax & Accountancy industry.
We discussed:
Intro from Signable
Use cases for the TaxCalc eSign software
Demonstration of the TaxCalc software
The future of Digital Tax, with mention of Making Tax Digital
How easy it to integrate with Signable & TaxCalc
FAQ's
Why do eSignatures help with Tax forms & Accountancy?
In this webinar, Signable & TaxCalc allow you to see the behind-the-scenes of the TaxCalc eSign platform, used by hundreds of Tax & Accounting professionals. You'll also get a chance to hear from the tax specialists themselves on their predictions for the future of tax regarding Making Tax Digital.
Let Signable & TaxCalc demystify digital tax processes for you and gain valuable inside information, inevitably saving you money.
Embrace digital cloud accounting systems and streamline your accounting & tax tasks.
Going digital may be a daunting process, but there is plenty of help & support available as you embark on the process: less paperwork and more quality time with family and friends.