Why are more accounting companies going digital?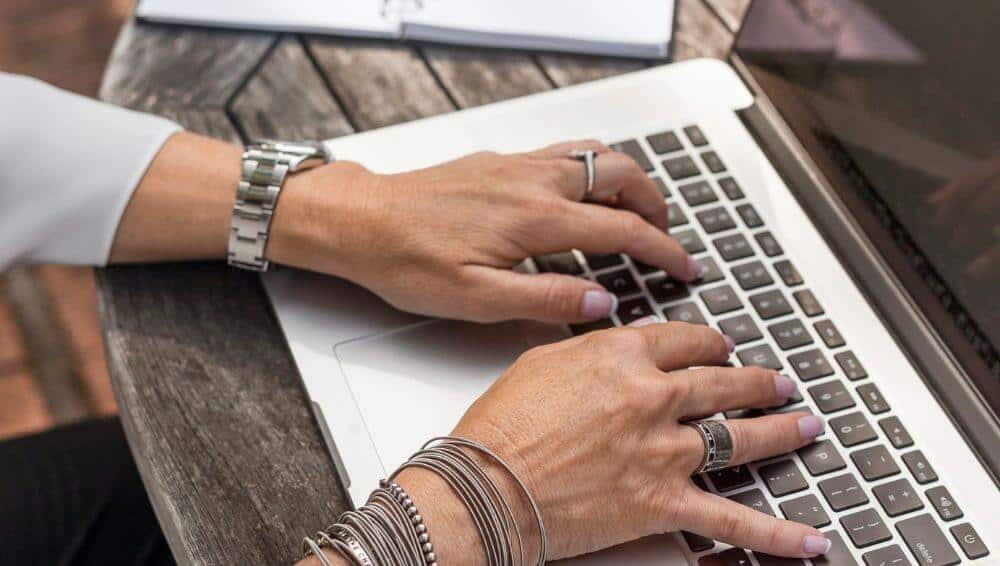 Published:
More organisations are embracing digital transformation by the day. Companies in the financial sector are no different, experiencing rapid evolution and relying more on innovative digital technology than ever before.
In a world where increasing numbers of companies are offering new payment methods to their clients and customers, the need for digital processes has only grown. While Accountancy firms had long been very paper-reliant and somewhat behind, other industries embraced automation. However, today, that couldn't be further from the truth with more accounting tasks, processes and systems becoming digitised.
What accounting tasks can machines do?
Intelligent technology is shaping the scale of what accounting companies can offer with rising numbers rolling out intuitive alternative payment methods to their clients. Increased digitlisation is also affecting the jobs that the finance industry can offer, with many advanced systems now handling the processes that many consider repetitive, labour- and time-intensive, or 'in dire need' of streamlining. These include:
Banking
Payroll
Tax Preparation
Accounts receivable and payable processing
Audits
Expense management
Bookkeeping
Document signing and onboarding (with eSignatures)
Procurement
Purchasing
Customer queries
As the evolution of artificial intelligence (AI) and machine learning (ML) continues, more accountancy companies will embrace systems to handle all the above tasks and more. Instead, the professionals within the firms will primarily deal with analysis and management to increase efficiency and offer a faster, professional service.
Should accounting firms be worried about the rise and availability of technology?
The accounting industry has seen considerable progress in its acceptance of digital transformation over the last few years. Particularly during the Covid-19 pandemic, remote and automated accounting practices significantly changed.
The shift in working patterns and new emerging technology meant that many businesses were forced to adapt to digitally driven models.
However, that doesn't change the fact that many accounting organisations are still playing catchup with the tech-led pioneers in the sector.
As competition within the industry grows, many clients' needs change or adapt. Many companies have embraced hybrid or remote working environments and thus the demand for suppliers with brick-and-mortar locations is fewer and further between. Accountancy companies must prove that they can fulfil their clients' changing obligations and adjustments while making sure their service, communication and availability do not suffer.
With such widespread global change – exacerbated by the pandemic – manual accounting processes are no longer the remit of the people in the firms. Accountants might be hesitant to leave these tasks and processes in the hands of machines and systems, but that does not mean this cannot present them with growth opportunities.
With more people not confined to 'number crunching', payroll and other arduous tasks, more of their time can now be spent on other areas of the business to drive growth, evolution, client relations and strategy.
Reasons to embrace digital transformation in the accounting sector
The benefits of digital accounting won't be felt overnight. Digital transformation should always be viewed as a long-term strategic change for a business. However, the long-term advantages you can gain will quash any doubts and outweigh any of the drawbacks. Some of these advantages include:
Improved client relationships
Technology makes client outreach and retention much easier and less strenuous on people's workload and time. Clients are longing for accounting companies that can offer responsive, transparent, and personalised digital services. Extending these to new and existing clients will foster feelings of trust and reliability.
The ability to branch out to new markets
Companies have utilised technology to expand their market reach beyond the confines of their physical surroundings and immediate environment. Digital transformation allows more accounting firms to reach businesses further afield, in markets that they had previously not tapped into.
New revenue streams
A broader client base – and improved communication with said clients – can open the door to fresh streams of revenue for accounting companies. By embracing technology to make client retention and interaction easier and more personalised, accounting firms can find new ways to offer real, tangible value. Speaking of which…
More services to offer clients
New technology in accounting can allow many firms to transform how they offer services and by how much. More companies can expand their service offerings and change how these are delivered to suit their clients, with the help of technology.
Increased connectivity and collaboration
Covid-19 highlighted how real-time collaboration – between people working within a business and how that business interacts with its clients – is crucial for optimising and boosting efficiency. With more companies adopting a hybrid working model, the need for enhanced and real-time connectivity is vital. Accounting companies that make this happen will see greater productivity and morale internally, as well as when pursuing new business.
Streamlining processes
There is typically a lot of paperwork associated with accountancy duties, whether it's filing self-assessment tax returns or submitting receipts for VAT purposes. The client and the accountant usually have a substantial amount of documents to sign.
Tools such as electronic signature software greatly streamline and simplify processes for accounting companies. With eSignatures, accountants no longer have to rely on physical documents which can be lost, damaged or stolen, but can simply send electronic documents to clients, saving time and reducing the risk of errors.
In addition, eSignatures can be easily tracked and stored, providing a clear record of when and by whom documents were signed. This can be particularly useful for audits and other compliance purposes.
Should you go digital?
For some companies, going fully digital can be a concern, and justifiably so. The last thing a firm wants is to push the valuable skills of its professional team aside, but it must drive productivity and growth as much as possible. The important thing to remember is that technology should not be seen as a disrupter but an aid.
Some benefits of going digital are summarised below:
Digital systems are far easier to keep secure across the organisation.
Technology can improve efficiency and productivity within a company.
Digital processes can run autonomously, saving time and disruption.
There are long-term cost-saving benefits to investing in digital processes.
Companies can remain compliant with GDPR and MTD (Making Tax Digital) while leveraging digital processes.
Firms can segregate duties across the organisation to make staff more productive.
Technology is scalable and can work for small businesses as much as it can for multinational corporations.
If you want your accounting firm to thrive in today's competitive and digital world, now is the time to embrace automation and smarter accounting processes. New technology in your accounting company can open the door to so many promising new opportunities and ventures, so don't get left behind.
Streamline your processes with Signable
Looking to streamline and simplify your accounting processes? Our easy-to-use electronic signature platform allows you to send documents electronically, track and store signed documents and much more.
Sign up to our 14-day free trial and see the difference it can make to your business today!
Author Bio
Dakota Murphey is a Brighton-based tech geek, writer, and mum to two young scamps. With the tiny little bit of time that's left after tending to said scamps and geekery, our Dakota is a bit of a film buff and loves a box set, a fine-dining experience, and the odd glass or five of vino.