7 Areas that require solid business automation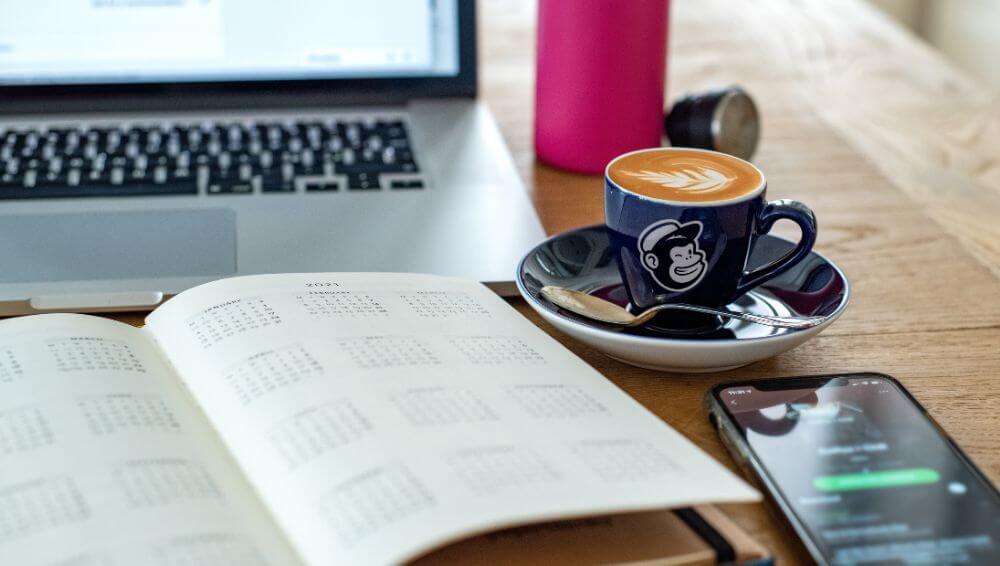 Published:
Making a case for automating business processes can feel like an arduous and difficult task in itself.
In the age of digital transformation and with technological innovation at its apex, it would be foolhardy for business owners not to at least consider how automation might make a positive long-term impact.
Business automation is crucial for scaling and optimising operations for businesses in practically any sector or industry. Entrusting capable and reliable software and automated processes to handle routine, repetitive and time-consuming tasks allows companies to reap the benefits of improved efficiency, trusted financial forecasting and productivity, amongst other things.
There are cases where automation can be fundamentally useful, not least in its ability to free up employees to focus on other important areas, but it should never be seen as a direct replacement for a hardworking member of staff. That said, targeted and well-planned uses of algorithms and technology to automate procedures can be invaluable. It's a case of striking the right balance between allowing computers to complete routine tasks and exercising sufficient human oversight of their quality.
Selecting a starting point can be difficult when looking at automating a business's operations, but it doesn't have to be. There are plenty of departments that can see tangible benefits, provided that they have high volumes of documents, recurring tasks, manual processes, data entry, or routine administration duties. That said, if you are looking for inspiration on how a company's departments can be automated, consider the following recommendations and hypothetical examples.
7 Areas Which Can Benefit from Automation
Here are seven areas within a business that would benefit from increased automation:
1. Legal
Legal departments within an organisation rely on a complex set of algorithms and software for process efficiency and accuracy. In many ways, a company's legal department is intertwined with its finance and HR teams, but equally, it has to exist on its own in the same way that a standalone legal practice or law firm would, particularly if the company is an international enterprise.
Useful automation tools for consideration from a legal perspective would include:
Legal case management software to automatically handle tasks like document generation, deadline tracking, scheduling and billing.
Document automation solutions to generate legal routine paperwork like non-disclosure agreements, employment contracts, motions, proposals, work notifications, and so on.
Billing and timekeeping software to track time spent on matters and create invoices or bills for clients.
Research tools which can find relevant legislation, case law, regulations or standards based on a search query.
Contract lifecycle management platforms to generate, approve, and store contracts in a centralised database.

2. Marketing
Digital marketing has evolved rapidly and provides companies with innovative ways to connect with their target audience and promote their brand online. Marketing automation software can help across many channels in the marketing spectrum, from social media and email marketing to branding and SEO.
By using marketing automation, generative AI software businesses can:
Send a series of personalised emails that are relevant to customers at various stages of the sales funnel.
Post and schedule pre-written social media updates.
Generate customer-facing content based on a series of prompts.
Conduct competitor analysis and keyword research.
Trigger actions based on lead behaviour such as downloading PDFs or sending discount codes.
Conduct technical analyses of websites and individual URLs.
Oracle's 2022 marketing trends whitepaper has shown that 44% of businesses that implement marketing automation software often see a return within 6 months.
3. Human Resources and Recruitment
HR departments have always handled and overseen an outstanding amount of physical information, often through very labour- and time-intensive processes and procedures. Software and automation can liberate HR professionals from these time-consuming jobs and allow them to handle more important tasks.
For example, automating HR processes can see:
Seamless job vacancy posting on boards, including easy creation of descriptions.
AI-powered CV and cover letter screening to determine the most appropriate candidates for consideration in recruitment.
Executing practical tasks and conducting initial video interviews.
Completing onboarding checklists and workflows to transition new hires quickly and easily.
Manage sicknesses and absences, as well as holiday requests and employee document management.
Performance management systems to schedule reviews, assessments, timesheets, or disciplinaries.

4. Finance and Accounting
Modern financial processes have evolved from the traditional, tried-and-tested paper, calculator and spreadsheet. Nowadays, financial departments rely heavily on automation and AI applications for accuracy and compliance.
Useful automation applications include:
Balancing of accounts payable and receivable to automatically pay bills and chase late payments.
Bank reconciliation to match transactions between bank records and accounts.
Expense management for employees to automatically submit and categorise expenses.
Submission and delivery of invoices, including finance for said invoices if sought elsewhere.
Generate financial reports or insights quickly and efficiently.
Budgeting and cash flow forecasting to suggest predictions based on historical data and income over a set period.

5. Customer Service
Customer service has always been a crucial element to execute correctly in every business, and luckily, automation can be used to improve efficiency and quality from both the supplier's and the consumer's perspectives.
By using chatbots, voice bots, AI-generated responses, and so on, your business will be able to:
Promptly respond to questions related to opening hours, delivery or shipment times, account balances, service- or product-related queries, and so on.
Operate a 24/7, round-the-clock answering service so customers are not affected by time zone differences or commitments during 'office hours'.
Handle simple issues like resetting passwords, updating contact information, or sending documents via email.
Use natural language processing to understand questions and provide relevant answers that grow in accuracy and detail with refinement.
Escalate complicated problems to a live agent when needed.
According to Tidio's research, 69% of consumers were satisfied with their last chatbot interaction. This, coupled with Juniper Research's prediction that chatbots could save businesses up to 2.5 billion hours of work, suggests they're worth investing in.
6. Sales Department
Most in-house sales teams will already be familiar with automation to some degree, specifically when it comes to customer relationship management (CRM). However, many are not fully aware that sales automation can extend beyond simply managing leads, prospects and clients. As well as speeding up useful integrated digital solutions, automation will streamline every part of the sales process to enhance all business avenues.
For example:
Automatically tracking customer interactions and updating relevant users of any changes, developments or opportunities.
Lead scoring tools to determine which prospects are sales-ready based on their profile and behaviour.
Email outreach campaigns to reach many potential customers at scale. Messages can be personalised based on data held in the CRM.
Proposal generation software to automatically create proposals and contracts based on details entered about a customer's needs and requirements.
Predictive analytics to forecast future sales performance and highlight any risks to achieving targets.
7. Administration
Historically speaking, many administrative tasks like data entry, filing and scheduling have been manual and, unfortunately, at risk of human error.
These tasks can be automated using solutions such as:
Data capture services that can automatically extract and input information from forms, documents, receipts, invoices, and bills.
Workflow software to digitise and streamline processes like approvals, reviews, and onboarding.
eSignature solutions that can alleviate the need for physical signatures on important documents, and save time in processing them.
Calendar management to schedule and coordinate meetings and events. Apps can find and suggest available time slots which work for all attendees.
File sharing and cloud-based storage solutions to organise digital documents and enable seamless, real-time collaboration.
The Benefits of Business Automation
If businesses can successfully leverage automation in the areas outlined above, they could experience a plethora of benefits:
Improved accuracy by reducing the risk of human error
Increased efficiency and productivity allowing staff more time to focus on high-value, strategic or creative work.
Enhance insights from a variety of data sources to aid informed decision-making.
Greater peace of mind knowing that policies, regulations and legislation are being adhered to, and that compliance standards are being met.
Making the customer experience more instant, personalised, convenient, and positive.
Cost savings resulting from lowering the amount of time spent on manual data processing, administration, and other mundane tasks.
Allowing businesses to target more audience segments and gain a competitive advantage.
While employees remain crucial to success, targeted automation of appropriate procedures offers huge optimisation potential. With the technologies available today, there is little reason not to begin implementing impactful business automation.
Automate eSignatures with Signable
Looking to automate contract signing? Our easy-to-use electronic signature platform allows you to send documents electronically, track and store signed documents and much more, all from within the Signable app.
Sign up to our 14-day free trial and see the difference it can make to your business today!
Author Bio
Dakota Murphey is a Brighton-based, established freelance writer with experience in business growth and a strong interest in all things digital. Aside from her love of writing, she loves good times with family and friends and admits to being a bit of a film buff.