Complete guide to electronic document signing
Everything you need to know about sending documents electronically
Picture this. You're sitting at your desk with a mountain of client paperwork to sign and send off. There's a couple of ways you can do this, print off the document, sign it yourself and scan it over to the client for them to do the same, therefore taking time and resources. Or you could post the pre-signed document to the client, the roundtrip taking at least 5 working days.
Both ways take time, money and require various pieces of equipment.
This scenario is made even harder when you don't have access to your equipment, your business is cutting costs, or you're working remotely. Enter electronic signatures.
With minutes to get set-up, you can be sending documents straight away. No faff, an easy interface, cloud storage and unlimited free users. 
As almost every industry is moving towards digital adoption more and more, solutions like sending documents electronically are on the rise. But, are they actually easier and can everyone use them?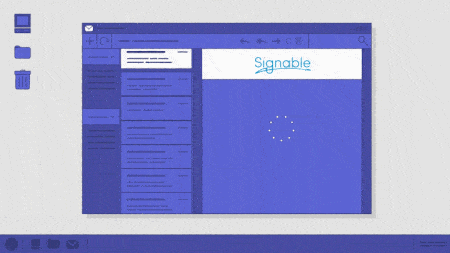 What are electronic signatures?
eSignature n.  A technology that allows a person to electronically affix a signature to an online contract.
An electronic signature, or eSignature, is information in an electronic form, which is "associated with other data in electronic form and which is used by the signatory to sign" (eIDAS).
The myths about electronic signatures broken down
"Electronic signatures aren't as secure as a handwritten signature"
Why do people still second-guess document signing apps? It's simple when you physically sign something you feel you've had that physical presence and involvement in agreeing to the terms.
But in actual fact, a physical paper signature isn't as secure as an electronic one for a few reasons. 1. Handwritten signatures aren't directly traceable to the signee, so it's easier to forge signatures 2. A document could be amended after the signing takes place.
Electronic documents have a full audit log breaking down every action that takes place on that document. So you can trace who signed, where they signed and most importantly, prevent anything from being changed after the contract has been signed. 
Signable also has full SSL encryption on every part of our software and website, so no third party will have access to your information. Ever. 
"There's not much legislation or regulation of eSignatures"
The first electronic signing act came in in 2000, so that's a good 20 years of regulation. Since then the EU has abided by the eIDAS act which came into effect in 2016 and remains the legislation that Signable follows. 
With Brexit underway, there's an agreement between experts that the UK eSign laws will replicate those of the eIDAS act, for more info see our guide. In the US there's also an eSign act that governs what's legally binding there, see that here. 
"There's a lot of set-up required before you can start using electronic signatures"
Nope. It takes minutes to set up your first document with Signable, and there's no training at all required. But, don't just take it from us, this is what some of our customers said about their set-ups: 
"There was no set-up involved – We were up and running in minutes." – Hudson Accountants

"The ease of signing up was the main reason for choosing Signable… The user interface is just, very very simple. Not simple bad, but simple easy" – Gap Gap Finance

"Signable was a fast, straightforward solution to our eSigning requirements." – Nexus Open Systems

"It's all so straight forward." – Krispy Kreme
You get the point. 
Who can use electronic signatures?
Electronic signatures can be used pretty much everywhere documents need to be either signed or filled out by multiple parties. We have industry guides that span most of our major sectors, check those out here.
Some use cases are:
Sales contracts

Employment contracts

Property leases

Order forms

Service for hire contracts

Accounting contracts (incl. Tax return sign-offs)

Internal contracts/documents 

& more!
How to do an electronic signature? 
Sending a document with Signable takes minutes with our easy user interface, you'll be able to start sending documents straight away.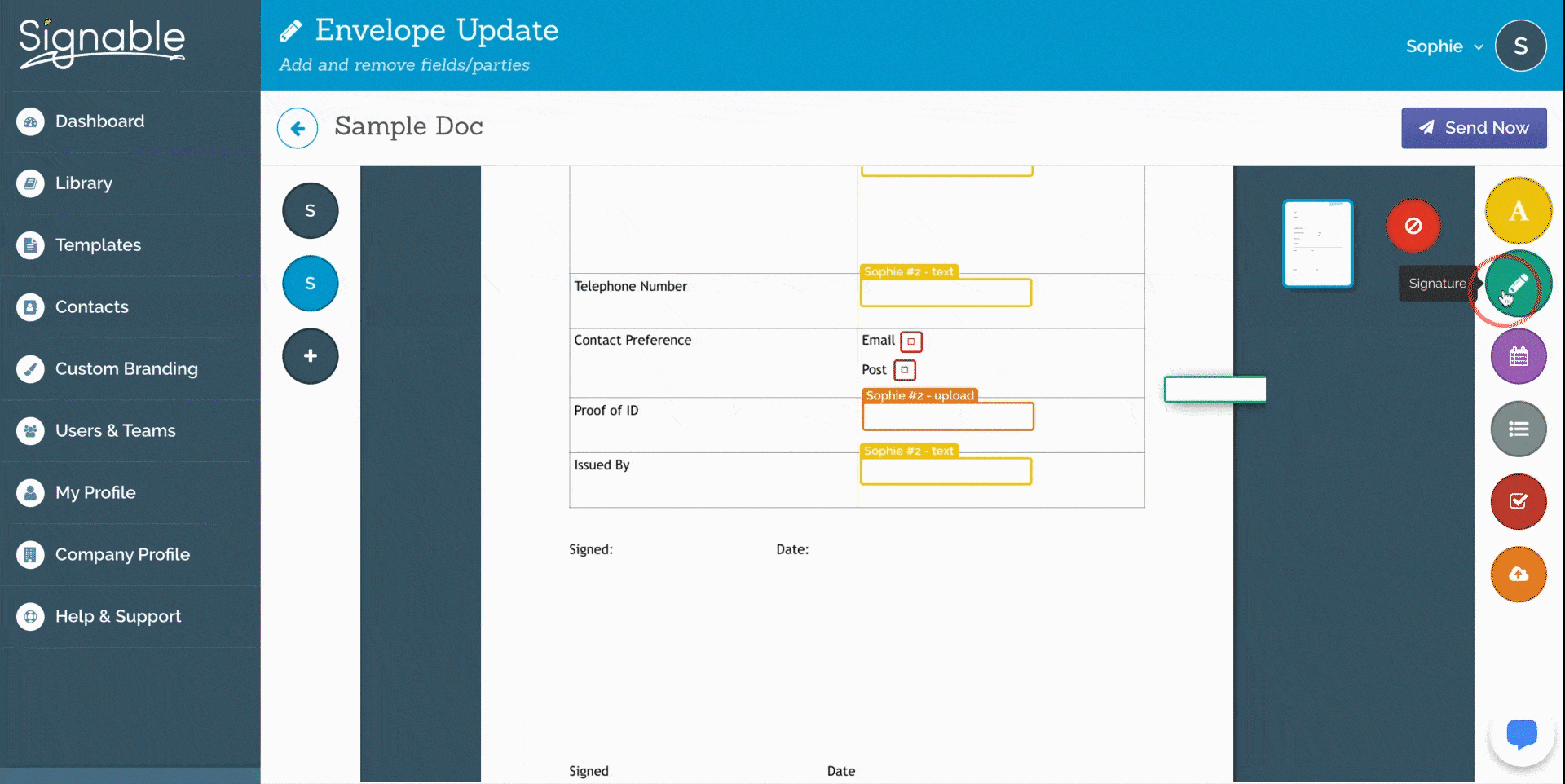 Sending a document electronically
Upload your document (Word, Excel or PDF document)
Add your signing parties (name and email address)
Add your signature, text and date fields (plus any other fields you need filling)
Click send
Signing a document electronically
      1.Open the email from document@signable.co.uk 
      2. Click the link in the email
      3. Fill in the required fields e.g. address, date, upload
      4. Finally, fill out the signature field, & choose the type of electronic signature you'd like to use:
Type your name with your keyboard – it will generate a signature for you
Upload an image of your signature
Draw/write your signature with a mouse or trackpad
      5. Submit the document and that's it!
Award-winning customer success team
Customers are the core of Signable, they drive the change we make and the level of support we give. Our customer team has a transparent and human approach to keep our conversations unscripted and individual to each customer.
We call this Customer Success, not customer service, meaning we focus on a proactive outreach rather than being just reactive to issues. The efforts of our customer success team have not gone unnoticed, Featured Customers awarded us a Top Performer in their fall report.
So we're here for whatever question or query you have.