Employment Contract Template – Free Download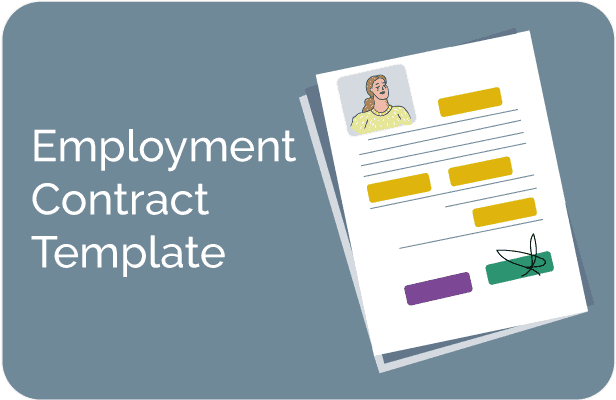 Download the free Employment Contract Template here
What your Employment Contract Template includes:
Employee information: salary, work hours, payment method etc.
Benefits details
Termination protocol
Company/employee confidentiality
Dispute Resolution terms
Notice protocol & addresses
Pre-add your new employee's details with Merge Fields…
Merge Fields give you access to easy personalisation of each document you send out. So, all you need to do is set up one document in your Signable account using the Templates feature, and make all the fields you want to customise, a 'merge field'.
The video below explains how to set up a merge field and what it looks like on your end as well as the signer's.
---
---
Why electronic contracts improve employee engagement & reduce churn
By using our employment contract template with Signable's electronic signature platform, you're able to start the onboarding process far quicker. More employers are moving to electronic onboarding as it's proven to increase employee engagement and makes new starters feel integrated into the team faster.
Electronic contracts are also a great way of hiring virtually. To read more about how you can further your electronic onboarding, check our HR Curator's article.
---