So, what's the deal?
What's the difference between Micheal Jordan's scribble on trainers and Signable?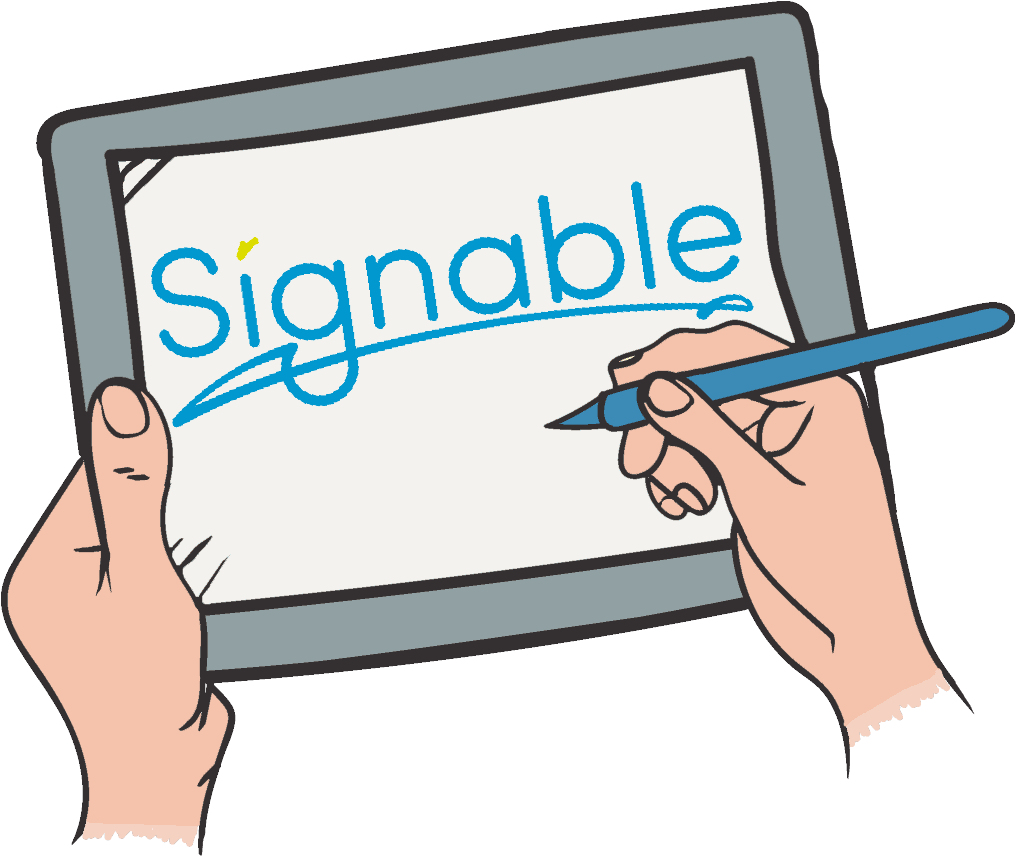 eSignature [

ee

-sig-n

uh

-cher]  n.  A technology that allows a person to electronically affix a signature to an online contract.
An electronic signature, or eSignature, is information in an electronic form, which is "associated with other data in electronic form and which is used by the signatory to sign" (eIDAS).
In simple terms, an electronic signature is the digital version of a paper-based method of signing signatures, on an electronic document.
But beyond being just a squiggle on a screen, they legally bind electronic documents, in just the same way as paper ones do.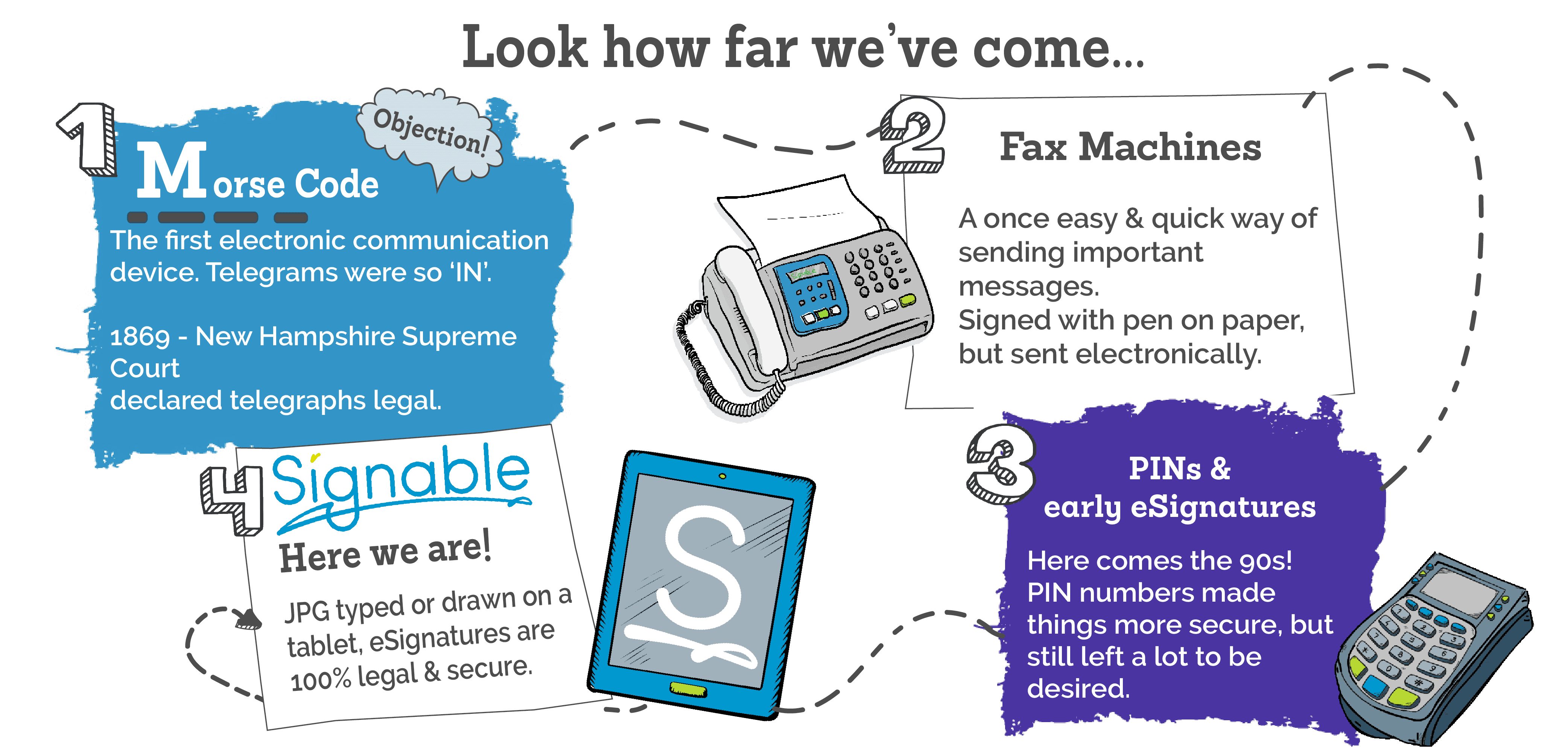 Here we are!
Using cutting-edge tech, Signable provides the best way to capture electronic signatures on a document between two (or more) parties.
We provide simple software to thousands of businesses using a secure online, digital process for signing documents
Signable also help businesses to meet the legal requirements of electronic signing processes in legal legislation around the world.
We record every action of the document signing process with audit trails that you can access on your account.
Signable follow and exceed the legal requirements a document must meet to be legally accepted. These include:
Being uniquely linked to the signatory & being capable of identifying the signatory.
Using electronic signature-creation data, any change to the data is detectable and flagged up.
Need more info?
You'll want our eBook, you can get it here.
It's free to download (no details needed) and outlines the eSignature basics. Including security, legal info and customer case studies!